Wir suchen Verstärkung an Wochenenden und in den Schulferien
Merchandising
All merchandising articles can be ordered via the contact form with details of the article and desired quantity. Shipping costs plus 25 CHF.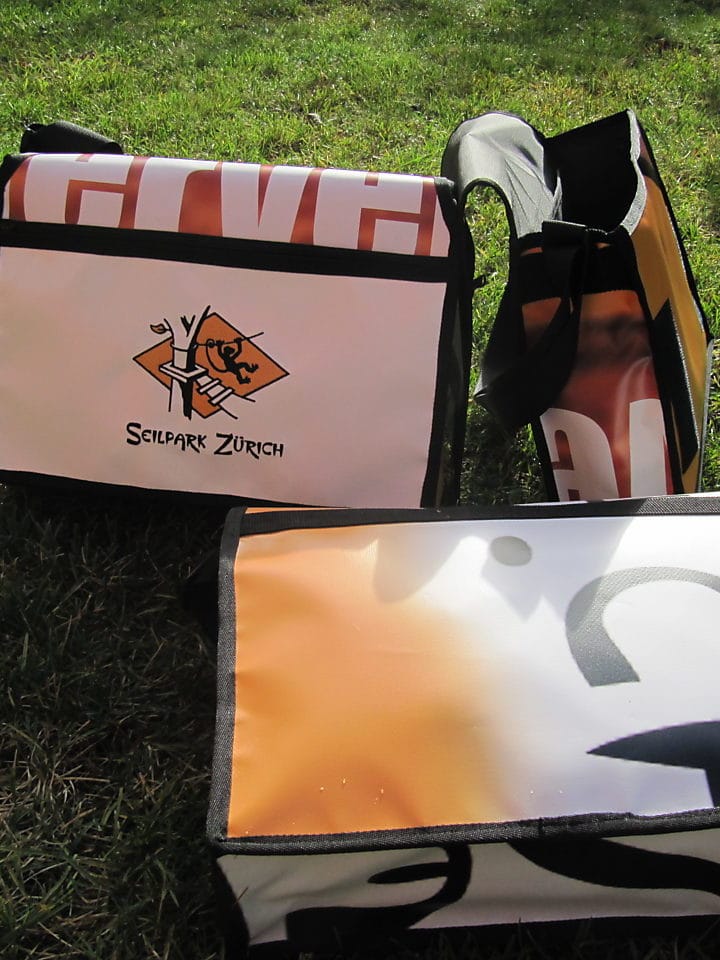 Tarpaulin bag
The order is binding and must be paid in advance. After receipt of payment, the ordered merchandising items will be shipped.
The order must be paid within 10 days in favor of the Seilpark Zurich, 8302 Kloten, IBAN CH23 0070 0110 0030 8411 8 at the Zürcher Kantonalbank. In case of default of prepayment, the order will be canceled.
Kloten, 15.01.2019