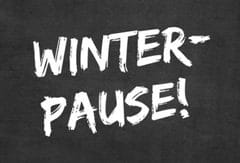 Winter break till
29th march 2019
Fr, 29 March 2019
we are closed
More info
Alle anderen Anliegen am besten per Mail.
offene Stellen für die Saison 2019:
Aushilfe Betreuer an Wochenenden, Feiertage, Ferien
Tagesverantwortliche vor Ort inkl. Kassenführung und Organisation Tagesteam
Weitere Infos für die Bewerbung.
Das Büro bleibt vom 20.12. - 10.01.2019 geschlossen.
Wir wünschen einen schneereichen Winter.
Euer Seilpark Zürich Team
Special conditions at the start of the season
Buy online tickets for the start of the season now!
Sa, 30 March 2019 - Su, 31 March 2019
open from 11 - 17 o'clock
More info
This weekend we from the Seilpark Zürich are starting into the seventh season. Reason enough to celebrate with as many climbers as possible. We are happy to celebrate the start of the season with our regular and new customers. As a gift we offer you special conditions including warm drinks:
- Adults / Trainees: CHF 35.00
- Teens: CHF 20.00
- Kids: CHF 15.00
- Minis: CHF 10.00